Teams, networks, groups and their members behave in an irrational way but quite predictably so. A good team leader will understand this and use it to everyone's advantage. One key point is to knowing each team members motivations and whether they are operating in "social economy" or "market economy" mindsets.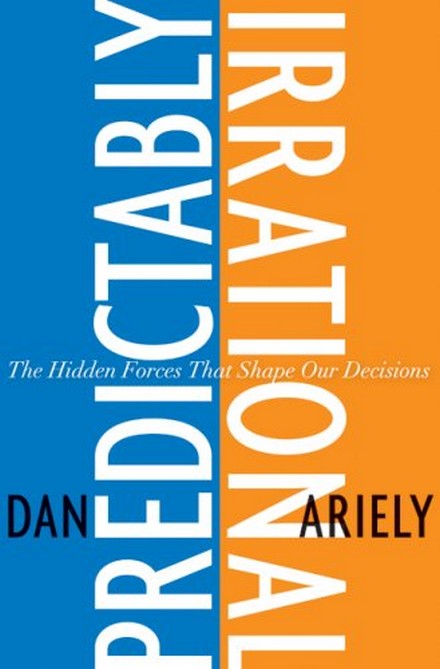 I have been reading a very interesting book called Predictably Irrational by Dan Ariely.
It is full of examples of how we all behave irrationally but in a highly predictable way that can be exploited by leaders and marketers.
I found chapter 4, "The Cost of Social Norms", very relevant to many teams and groups today – especially teams where their might be a mix of employees and volunteers or where part of the objective is business and another part is social
The chapter is sub-titled "Why we are happy to do things, but not when we are paid to do them"
Ariely describes two economies at work – the social economy where we are doing something for free and the market economy where we are doing something for money.
He goes on to show that we can inadvertently change a person's view of what they are doing from one economy to the other with surprising results.
For example, if we give someone a gift for helping us out they remain in the social economy and very happy to help us.
But if we offer them pay below market rates for doing the same thing they will switch to market economy thinking and become very unhappy.
It seems also that once you switch to Market Economy mode about a particular job or task then it is almost impossible for you to be switched back to social economy thinking about the same task.
This is why I believe the area of team beliefs are so critical to productivity and effectiveness. Team leaders need to give careful thought regarding team and individual motivations and if they make careless moves, often with very good intentions, they can switch their team members out of social (and happy) mode into commercial (and unhappy mode) very easily.
The book website has a nice excerpt from this chapter – "The Cost of Social Norms":
You are at your mother-in-law's house for Thanksgiving dinner, and what a sumptuous spread she has put on the table for you! The turkey is roasted to a golden brown; the stuffing is homemade and exactly the way you like it. Your kids are delighted: the sweet potatoes are crowned with marshmallows. And your wife is flattered: her favorite recipe for pumpkin pie has been chosen for dessert. The festivities continue into the late afternoon. You loosen your belt and sip a glass of wine. Gazing fondly across the table at your mother- in- law, you rise to your feet and pull out your wallet. "Mom, for all the love you've put into this, how much do I owe you?" you say sincerely. As silence descends on the gathering, you wave a handful of bills. "Do you think three hundred dollars will do it? No, wait, I should give you four hundred!"
This is not a picture that Norman Rockwell would have painted. A glass of wine falls over; your mother- in- law stands up red- faced; your sister- in- law shoots you an angry look; and your niece bursts into tears. Next year's Thanksgiving celebration, it seems, may be a frozen dinner in front of the television set. What's going on here?